おねがいかなえてヴェルサイユ
DVD by Versailles
Format
DVD
Release Date
2011.07.06
Length
40 minutes
Genre
Drama, comedy, TV show
Label
Geneon Entertainment
Catalog Number
GNBD-1622
Limited
GNBD-1621
Price
¥3,990 (Regular)

¥7,980 (Limited)

Producer
Toshihiro Takahashi

Takashi Omoto Kuwasawa Hongzi
'
おねがいかなえてヴェルサイユ(Onegai Kanete Versailles) was a short TV drama starring by actress Rina Koike and members of the band Versailles, broadcasted in a 5-minute time slot on MBS and tvk from 17 January to 28 March 2011.
The theme song for the show was Versailles' single "
Philia
", which was released on March 15.
All the episodes of the mini-drama was released on DVD on April 27. The DVD was released in two editions. A regular edition with one disc with all the episodes and all uncut episodes; and a limited edition titled Onegai Kanaete Collector's Box with a bonus disc with special feature: alternate ending, fake making, ending song "Philia", opening music video and more.
Description of the show

Edit
The show start with Rina Koike (17 years), as a poor but pure girl named Rina Fukurokoujo. One day a group of "princes" (played by Versailles) appear before her to grant her every wish no matter how unreasonable. There will be an element of comedy in their various missions, including one where they must serve as babysitters.
Tracklist

Edit
Regular Edition DVD

Edit
All 10 episodes

Extra episode 0 showing the character's first encounter

Two unreleased extra episodes

Director's cut of the ten main episodes with audio comentary by Versailles and Rina Koike
Limited Edition DVD
Edit
Fake making
Unreleased footage
Versailles interview
Rina Koike interview
Ending song "Philia" without credits (1 chorus)
Opening music video (2 minutes)
New flash
Commercial aired on TVK
Versailles & Rina Koike interview
Special musical perfomances and annoucement clips
Outer case
24 page luxurious making booklet
2 trading cards
Versailles (KAMIJO, HIZAKI, TERU, MASASHI, YUKI)
Rina Koike
Narration: Yuko Minaguchi
Directed by: Masayuki Kato
Configuration writer: Hiroyuki Ogawa / Kensaku Sakai
Director: Kamekichi / Satoshi Shibayama
Production: Onegai Kanete Versailles Production Committee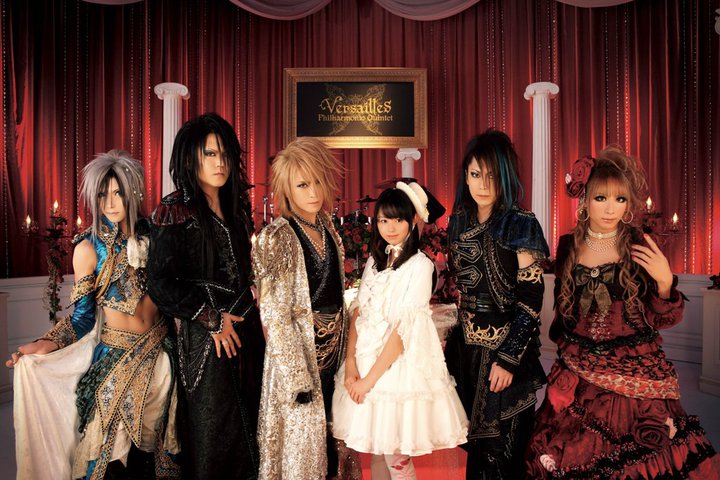 Ad blocker interference detected!
Wikia is a free-to-use site that makes money from advertising. We have a modified experience for viewers using ad blockers

Wikia is not accessible if you've made further modifications. Remove the custom ad blocker rule(s) and the page will load as expected.