クオリア
Spelling
Qualia
Status
indies, on hiatus
Origin
Tokyo
Years
2013.09.07 - 2014.12.31
Genres
visual rock, gothic rock
Labels
BAPHOMET WORKS
Related
Pink-Tribal
Website
qualia.info
For the Planet Child Music band QuaLiA, see QuaLiA.
For the solo artist QUALIA (ex-Matenrou Opera), see QUALIA.
Former Members
Edit
Lineup Chronology
Edit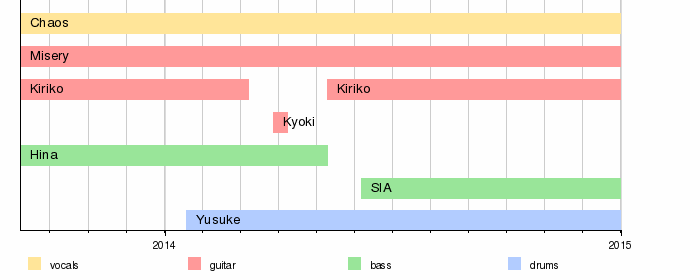 Discography
Edit
Ad blocker interference detected!
Wikia is a free-to-use site that makes money from advertising. We have a modified experience for viewers using ad blockers

Wikia is not accessible if you've made further modifications. Remove the custom ad blocker rule(s) and the page will load as expected.