蜉蝣
AKA
Kagerou
Spelling
カゲロウ
Status
indies, disbanded
Origin
Tokyo
Years
1999.9 - 2007.1.8
Genres
alternative rock, pop-rock
Labels
Lizard
Loop Ash
FREE WILL
Gan-Shin (EU)
Website
OHP
蜉蝣 (kagerou) were a popular visual kei band, formed in 1999.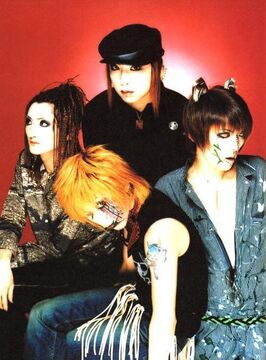 Former members
Edit
Discography
Edit
Free distributed singles
Edit
Compilation albums
Edit
Demo tapes
Edit
Omnibus albums
Edit
References
Edit
Ad blocker interference detected!
Wikia is a free-to-use site that makes money from advertising. We have a modified experience for viewers using ad blockers

Wikia is not accessible if you've made further modifications. Remove the custom ad blocker rule(s) and the page will load as expected.