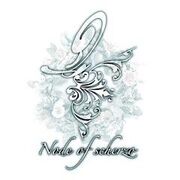 ノード・オブ・スケルツォ (
Node of Scherzo
) is the first single released by the theatrical rock show act sharing the same title, "Node of Scherzo". This consists of
Kaya
(
Solo
, ex-
Schwarz Stein
), Juka(
Shaura)
(
Solo
, ex-
Moi dix Mois
,
Xover
), and
KAMIJO
(
Versailles
, ex-
Lareine
). The single was released on October 31, 2007.
The single's lyrics tell a story of Darkness (Juka & Yuu) and Light (Kamijo & Hizaki) warring over Beauty (Kaya). The music is provided by Hizaki, Jasmine You and Yuki from Versailles
Track Listing
Edit
Node of Scherzo
Ad blocker interference detected!
Wikia is a free-to-use site that makes money from advertising. We have a modified experience for viewers using ad blockers

Wikia is not accessible if you've made further modifications. Remove the custom ad blocker rule(s) and the page will load as expected.