Raddock
AKA
XI~サイ~
Spelling
ラドック
Status
indies, hiatus
Origin
Tokyo, Japan
Years
2009.01.14 - 2012.12.27
Genres
rock
Labels
Akasaka Kougyou Music
Website
Webpage
ラドック (radokku, Raddock) was an indies visual kei rock band from Tokyo, Japan signed under Akasaka Kougyou Music (AKA-ON). Active years: from 2009 to 2012.
Their first appearance was as the session band XI~サイ~ on January 14th, 2009. (Kiyoshi and Shun leaved the band in 2009 and in 2011).
On September 4, 2011, XI~サイ~ have officially changed the name to ラドック. On the same day, support bassist Kyouhei joins the band and becomes the official bassist a month later.
On April 1, 2012, Raddock move to new label Akasaka Kougyou Music (AKA-ON) under Dear Dolce.
鬱~うつ~ (as Haku) → ギャルド (as guitarist Yuki) → XI~サイ~ (as Haku) → ラドック
Ry:dia → まじかる☆にんじゃ → Lunatic Park → Sadistrip → XI~サイ~ → ラドック → Unlucky Morpheus
XI~サイ~ → ラドック
大蛇 (as 光秀) → ラドック
Lunatic Park → Sadistrip → XI~サイ~ → ラドック → メメント・モリ (support) → 黒百合と影
Discography
Edit
Album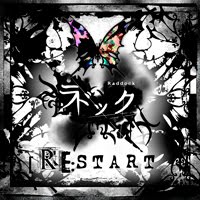 First impression
春夏秋冬
リフレイミング
雪桜
未練華
伍月弐伍時ノ虚空
水槽で飼われた蝶
悩殺プライド
痼
蜜搦メ手カラ流レ込ム蜘蛛ノ意図
Dr[J.K]
Chronic loser
Dastard
Others
[2011.09.28] Dear Dolce ディアドルみんなで作ったCD。 (Dear Dolce Dear Dol Minna de Tsukutta CD.) (Omnibus) (song "Realistic Joker")
[2012.06.13] AKA-ON COMPILATION DISC vol.1 (Omnibus) (song "zillion")
[2012.06.18] 超絶共依存的ナルシズム (Chouzetsu Kyouizon-teki Narcism) (Single)