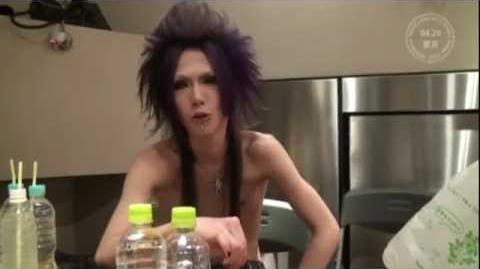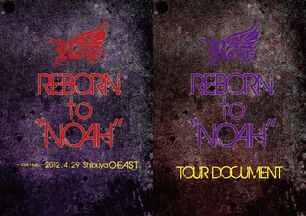 Reborn to NOAH is a live DVD, and live documentary DVD released by the Japanese Visual Kei band Royz on September 5th, 2012. The live DVD features scenes from their Shibuya O-East one man live held on April 29th, 2012 and the documentary includes footage from their one-man live tour "Reborn to NOAH".
Setlist on 4/29/12
Edit
01. SIGN

02. Kuroageha

03. α

04. Autocracy~Waltz to Knife~

05. eve:r

06. JOKER

07. Cherry Tree

08. True

09. Sourenge

10. Toumei na yuki

11. Utopia

12.ACROSS WORLD

13. Marble Palette

14. Prominence

15. Tokarev

16. New AGE

17. NOAH

18. Still
EN1
01. Koi Hanabi

02.MASK

03.「AREA」
Ad blocker interference detected!
Wikia is a free-to-use site that makes money from advertising. We have a modified experience for viewers using ad blockers

Wikia is not accessible if you've made further modifications. Remove the custom ad blocker rule(s) and the page will load as expected.