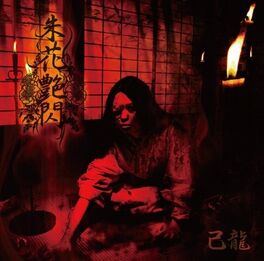 Shuka Ensen (朱花艶閃; Fascinating Scarlet Flowers) is an album by the Japanese Visual Kei band Kiryu, released April 25, 2012. There is also a song titled "Shuka Ensen" on the album.
Tracklist
Edit
Shuka Ensen, is to date the goriest music video Kiryu has made.
The music video was uploaded to the B.P.Records YouTube channel on February 19th, 2013, They originally posted a censored, modified version of the music video, and then later uploaded the uncensored version.
Their outfits for Shuka Ensen are different from their usual outfits, instead of being kimonos, the outfits consist of belts.
Junji said the title of the album, and song is a mere-made up word.
Ad blocker interference detected!
Wikia is a free-to-use site that makes money from advertising. We have a modified experience for viewers using ad blockers

Wikia is not accessible if you've made further modifications. Remove the custom ad blocker rule(s) and the page will load as expected.