VAASTU
Spelling
バーストゥ
Status
indies, disbanded
Origin
Tokyo
Years
2012-2015
Genres
Rock
Labels
fool proof (self-produced)
Website
OHP
VAASTU were a visual kei band formed in the end of 2012. They held their first live at Ikebukuro EDGE on February 1st, 2013.
Bassist Siori departed on August 9, 2015, due to complications from a retinal detachment in his eye; he would then be their support bassist. The band disbanded after their oneman live, "Daybreak of the Sorrow" at Shibuya REX on December 15, 2015.
SHOW - Vocals (2012-2015.12.15)
→ the Glams → VAASTU →
SIN - Guitar (2012-2015.12.15)
→ VAASTU →
SAKU - Drums
→ BELLCUBE → VAASTU → KILLANETH → TRNTY D:CODE
涼羽 (ryouha) - Bass (support) (2015.10.18-12.15)
→ CHECK×MATE → VAASTU (support) →
Former members
Edit
SIORI - Bass (support) (2012-2015.08.09 (as an official member); 2015.08.09-2015.10 (support))
→ Daisy → VAASTU → VAASTU (support) → Schwarz Kain
Discography
Edit
2013.01.0 Birth to...
2014.03.01 Secret sorrow
2014.07.18 Agitation(SAKU vocal ver.) (live-distributed)
2014.11.01 Calling me (live-distributed)
2015.03.01 I REMEMBER
2015.11.11 (tba)
2015.09.17 VAASTU LIVE DVD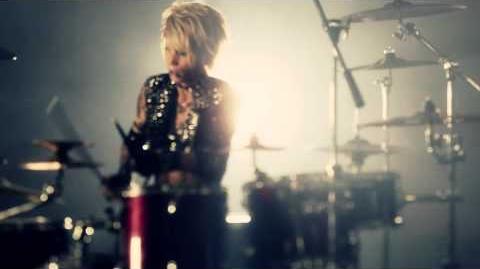 Ad blocker interference detected!
Wikia is a free-to-use site that makes money from advertising. We have a modified experience for viewers using ad blockers

Wikia is not accessible if you've made further modifications. Remove the custom ad blocker rule(s) and the page will load as expected.