XI~sai~
AKA
ラドック - Raddock
Spelling
XI~サイ~
Status
disbanded
Origin
Tokyo, Japan
Years
2008 - 2011
Genres
rock
Labels
Dear Dolce
Their first appearance was as the session band XI~サイ~ on January 14th, 2009. Two months later on March 11, 2009, their session band project ended and they decide to carry on as an official band. They hold their first live event on July 22, 2009 at Meguro LIVE STATION. After two months of live performances, guitarist Kiyoshi left the band at Ikebukuro CYBER. Their new guitarist Rulu fills the position on October 20, 2009. From the of 2009, they become bigger and start touring across Japan. On August 29, 2011, bassist Shun announced that he will be leaving the band and retiring from the visual kei music industry. On September 4, 2011, XI~サイ~ have officially changed the name to ラドック. On the same day, support bassist Kyouhei joins the band and becomes the official bassist a month later. On April 1, 2012, Raddock move to new label Akasaka Kougyou Music (AKA-ON) under Dear Dolce.
鬱~うつ~ (as Haku) → ギャルド (as guitarist Yuki) → XI~サイ~ (as Haku) → ラドック
Ry:dia → まじかる☆にんじゃ → Lunatic Park → Sadistrip → XI~サイ~ → ラドック → Unlucky Morpheus
XI~サイ~ → ラドック
大蛇 (as 光秀) → ラドック
Lunatic Park → Sadistrip → XI~サイ~ → ラドック
Former Members
Discography
Edit
Album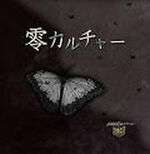 01.Rei culture
02.Suisou de kawa re ta chou
03.Nousatsu pride
04.Hazama
05.Umbrella
.
.
Single
One miss Call (2009.12.02)
Shiro Ageha (2010.04.28)
Giwaku no Tanebi (2010.06.02)
Other
Secret 9BALL☆2010 V.A Omnibus (2010.02.24)
Ad blocker interference detected!
Wikia is a free-to-use site that makes money from advertising. We have a modified experience for viewers using ad blockers

Wikia is not accessible if you've made further modifications. Remove the custom ad blocker rule(s) and the page will load as expected.